US Charter Boats Information
I operate 4 websites. They are (uscharterboats.com) (americanfishingguideservice.com) (usfishingguides.com) and
(itsfishingtime.com). All websites are listed for free on uscharterboats.com and usfishingguides.com in the (Free Listings).
They are listed alphabetically but they are rotated on a regular basis so no one stays at the top of the free list for a long period of time. When you become a $50 sponsor on uscharterboats.com you will be listed in the sponsor section on all 4 websites
If you have a website and want me to list it in the free section contact me.

If you want to link to this website use one of the following links.
You can use either < uscharterboats.com > or
< US Charter Boats, Fishing Guides and Outfitters - Directory of over 3000 website listings >
Make sure they are linked to www.uscharterboats.com They should look like this.
US Charter Boats, Fishing Guides and Outfitters - Directory of over 3000 website listings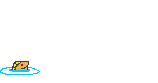 Take me to the Homepage